About
Maxdor
We are proud of our history as an Ontario based door manufacturer.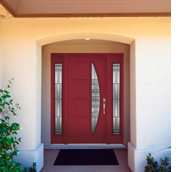 In a time when most others are Replica Celine Handbags making products in foreign countries, MAXDOR remains true to its essential purpose as a Canadian company; employing Canadian workers and making superior quality products. We believe we are helping support the Canadian dream of success by relying upon this country's ingenuity and work ethic which has made Canada the great country on the planet. Our focus is to innovate, not imitate. You will discover that we continue to blaze a trail of top quality and innovative designs that truly separate us from the rest.
MAXDOR is a manufacturer of high quality entry doors.

All of our doors, components, and hardware are manufacturered in Canada, where we put all of our emphasis on the quality of the products that we use within our doors. All of our doors have been designed to satisfy the growing demand for architectural, functional and yet affordable entry systems.
We believe that you will discover that MAXDOR offers much more value than any other door manufacturing company. If possible, visit our factory showroom. Once you have operated one of our life size doors you will understand our reputation.
Partners

We choose to align ourselves with other manufacturers who adhere to the same sound environmental practices that we do. Most of the components in our products are sourced from within 500 miles of our factory. Because we build such close relationships with our suppliers and share similar values, we partner with them to make all parts of our manufacturing proces more efficient.

Recycling


Our aluminum cladding containts 50-75% recycled content. Our standard glass contains 25-30% recycled content as well. Pine and other wood species in our products are renewable resourches sourced from managed forests. In addition, we have achieved FSC Chain-of-Custody certification and can provide FSC- certified wood for many of our window and door products. We work hard to reduce the amount of packing we use and are constantly determining new ways to recycle and repurpose our shipping materials.

Warranties


Quality and durability are the most important aspects of Maxdor's commitment to sustainability. Choosing products with longevity is a long-term investment. Our products are built to last, therefore, they won't need to be replaced for a long time. Maxdor products carry transferable warranties. If you choose to sell your home, your doors can remain under warranty and benefit from our product guarantee. Your initial investment in high quality, durable products offers a reduction in maintenance and energy costs throughout your products' long lifespan.